Orange County, Los Angeles, Inland Empire, San Diego
Need to move heavy machinery from point A to point B? A-Line Cranes has the experience to get your machinery moved safely and quickly. Our crane operators are licensed and NCCCO certified.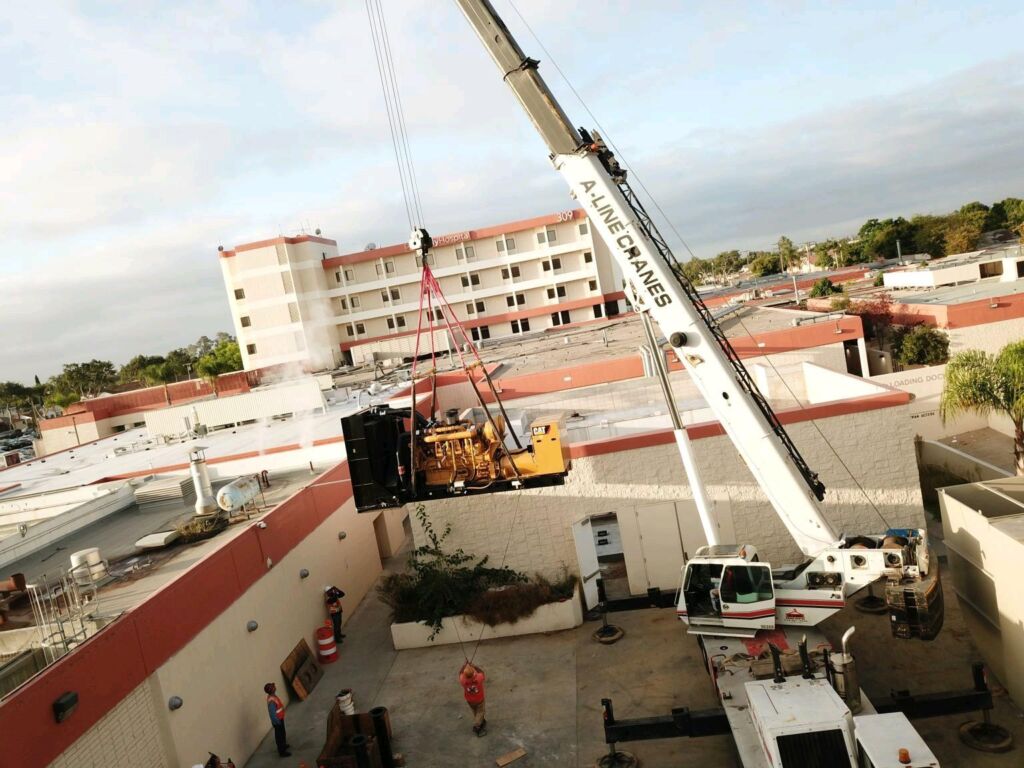 GET A FREE CRANE RENTAL QUOTE
Call or Text Raf 24 hours a day, 7 days a week to discuss your lift project at (714) 261-3536. Raf is an expert in the field and will be able to answer any questions you might have about your project. Based on the initial discussion we will then determine the best crane suited for your Landscaping removal or installation project, ensuring you get exactly what is needed to perform your lift safely and efficiently.
Lisa R.
Chino Hills, CA
Raf, was a life saver! After the difficult search of finding a crane large enough to get my Swim Spa into my backyard without charging me my right arm and a leg to do it. Raf came through, he always responded to my many questions promptly and he was so nice and very helpful. He arrived early with his friendly crew and got the job done with ease. If you are looking for a crane, look no further!
Mary H.
Southern California
I feel compelled to write a review because Raf the owner deserves a great one. I called him to get a quote to move a big shed in my yard on the last Friday at the end of the year, and he answered the call and let me know right away what I need to do to the shed before any crane work can be done.  Then on the first Monday of the new year, which is just past the weekend, Raf called me again to schedule an on-site free estimate. He then arrived in half an hour. After knowing why I wanted to move the shed, he gave me lots of honest suggestions that convinced me it's not a good idea to move the shed. He takes his time to offer his professional opinions on what is the best choice for me, even though it means he doesn't have any business to earn money from me. It shows me that he cares about his customers, not just money. I probably won't continue with my project, but I feel grateful that I found such a reliable business based on Yelp reviews, and I should write a review myself to let others know about the good things about this business. If I did need to use a crane service later on, I wouldn't hesitate to call Raf again.