Shipping Container Crane Rental Services
WE LIFT SHIPPING
CONTAINERS
A-line crane can lift it all! We have over 3 decades of crane experience lifting a variety of objects including shipping containers. Yes, shipping containers often need to be shipped themselves, so let A-line cranes be the crane rental service you choose! All of our crane operators are licenced and NCCCO certified, so you can rest assured that your shipping container crane lift will be performed safely and accurately. We strive to be punctual in our arrival and use only state of the art cranes with ranges of 3 tons to 100 tons.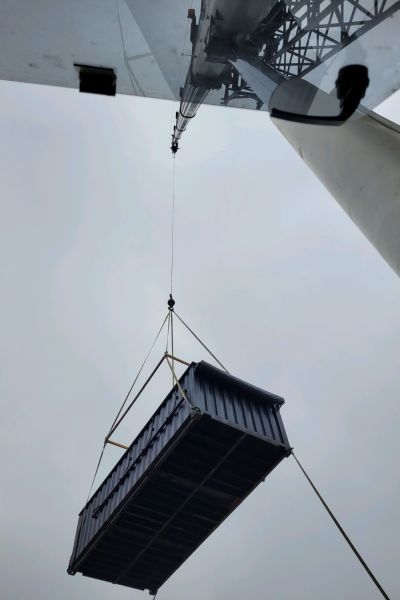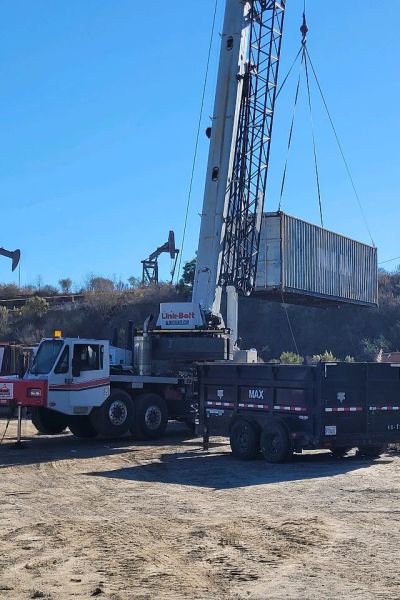 A few things to consider:
Some things to consider when determining the cost for your shipping container crane rental are the following: How far is the shipping container being moved? Is there anything obstructing our cranes ability to access your shipping container(s)? Are we obstructing public right of way? Is the container full or empty? How many shipping containers do you want to move?
Some of the questions can be hard to answer, so feel free to speak with Raf any time! You can call, text or email. Based on the initial discussion we can then determine the best crane suited for your project, ensuring you get exactly what is needed to perform your lift safely and efficiently.